Shannon Brett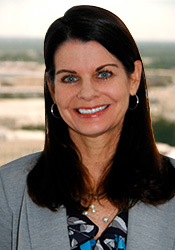 Shannon L. Brett, CPA, CFE, MBA
Shannon Brett began her career in 1993 as an auditor with Price Waterhouse after graduating summa cum laude from Georgia Southern University and passing the CPA exam on her first attempt. In 1996, Shannon joined Holland & Henry and became the fifth partner in January 2005. Her audit experience spans the manufacturing, distribution, nonprofit, real estate and employee benefit plan areas of our practice. Additionally, Shannon has extensive experience conducting internal control evaluations and assisting small businesses with establishing general ledger systems and complying with tax and financial reporting requirements. Shannon also has experience leading fraud investigations.
Shannon is licensed in Georgia and North Carolina and is a member of the Georgia and North Carolina Societies of Certified Public Accountants, the American Institute of Certified Public Accountants, and the Association of Certified Fraud Examiners. She currently serves on the advisory council for the Georgia Southern University School of Accountancy and as co-treasurer of the Coastal Children's Advocacy Center. She is a member of Junior League of Savannah and the Savannah Board of Realtors and serves on the Campaign Committee of the United Way. She previously served on the boards of Park Place Outreach and Interfaith Hospitality Network and on the Emerging Leaders Committee of The Savannah Community Foundation.
Shannon is a native of Albany, Georgia and is an avid runner. She and her husband enjoy snow skiing, boating, and participating in a variety of athletic ventures.